Bull & Bear Markets: A Timeline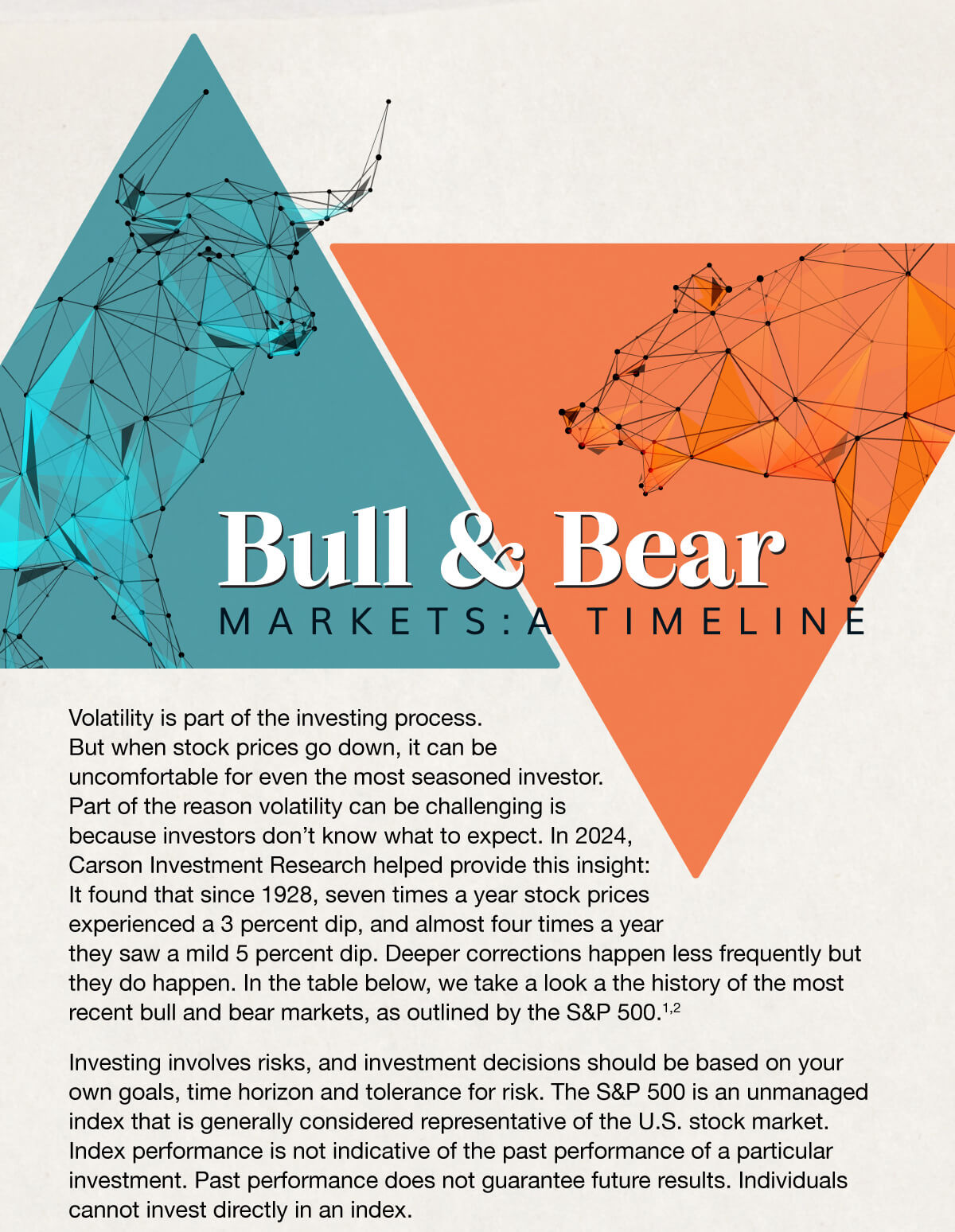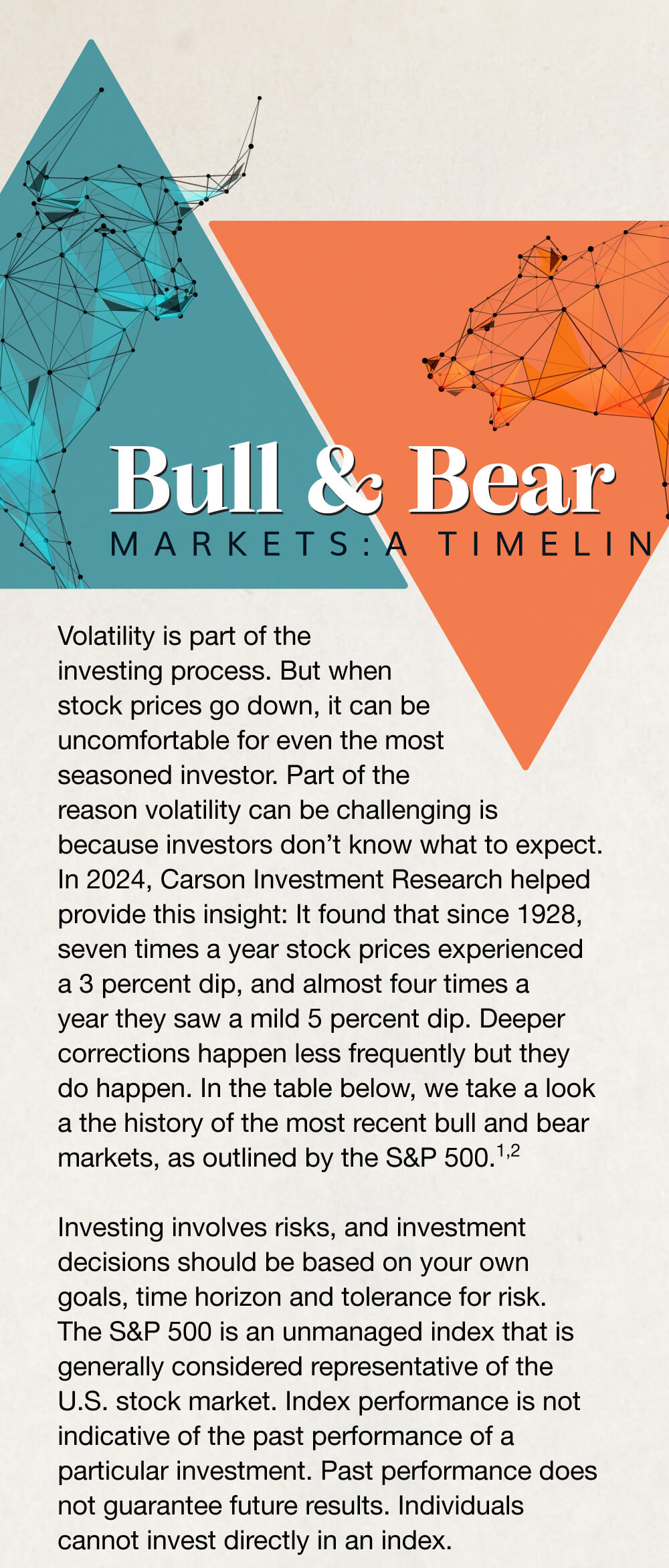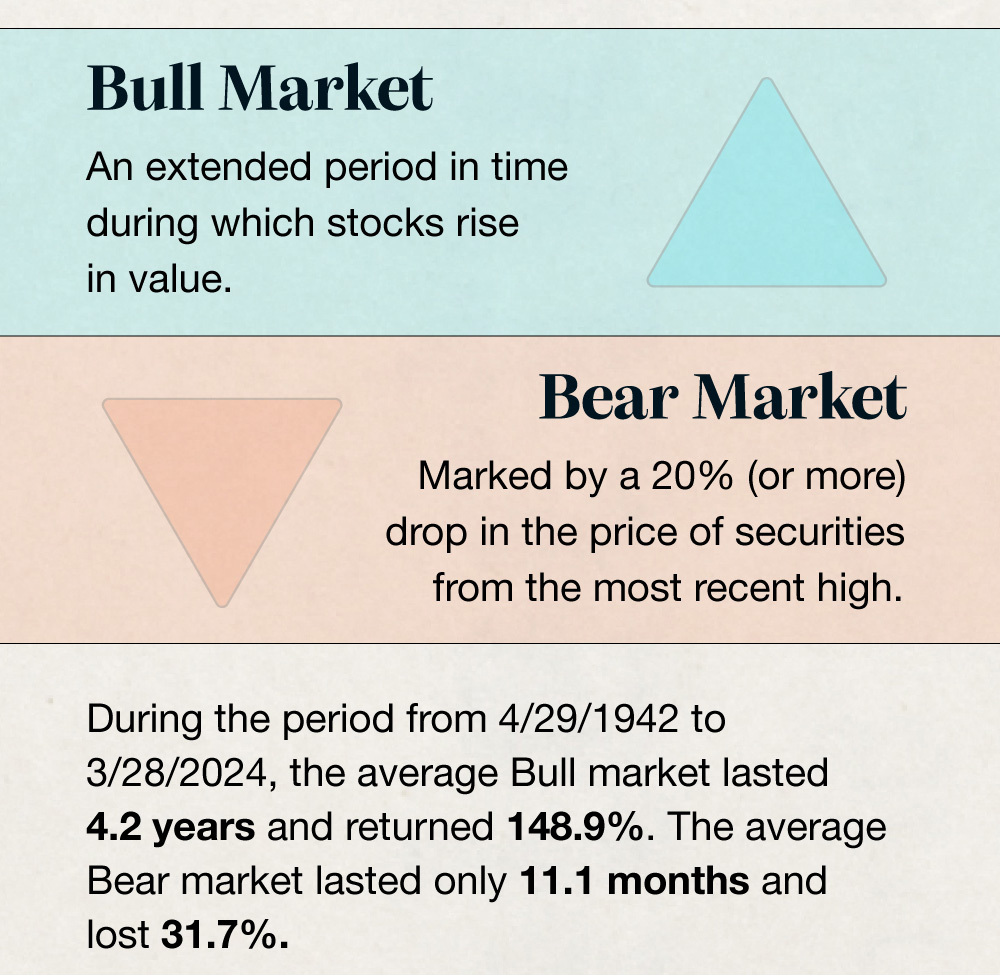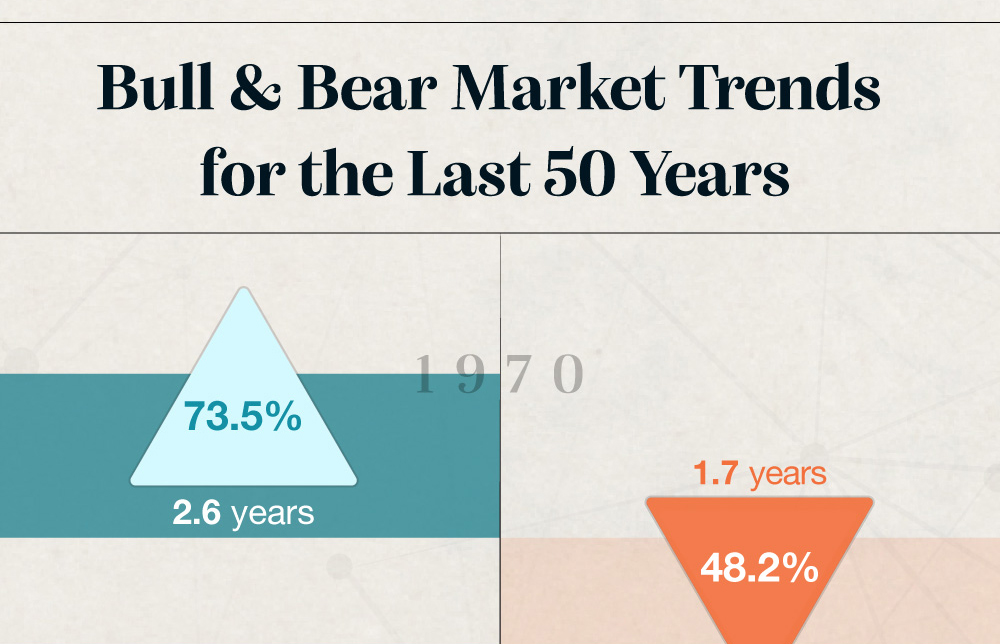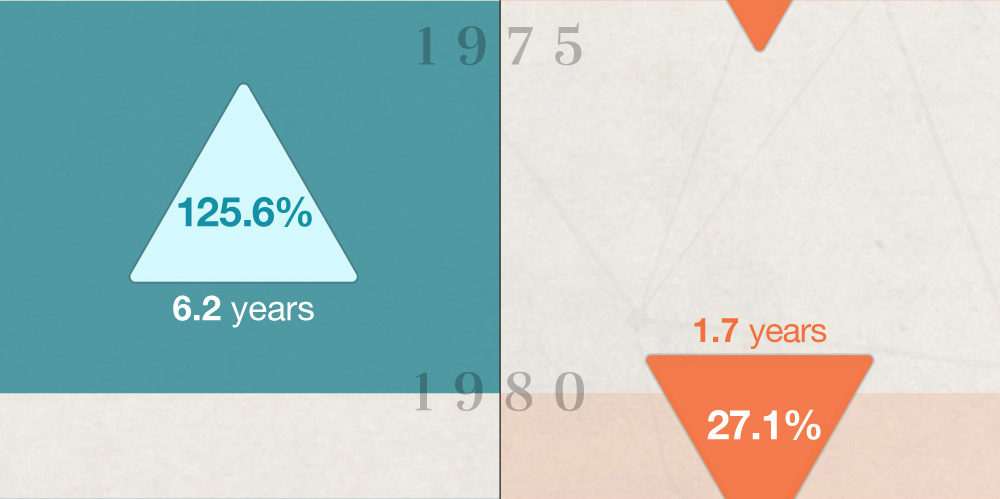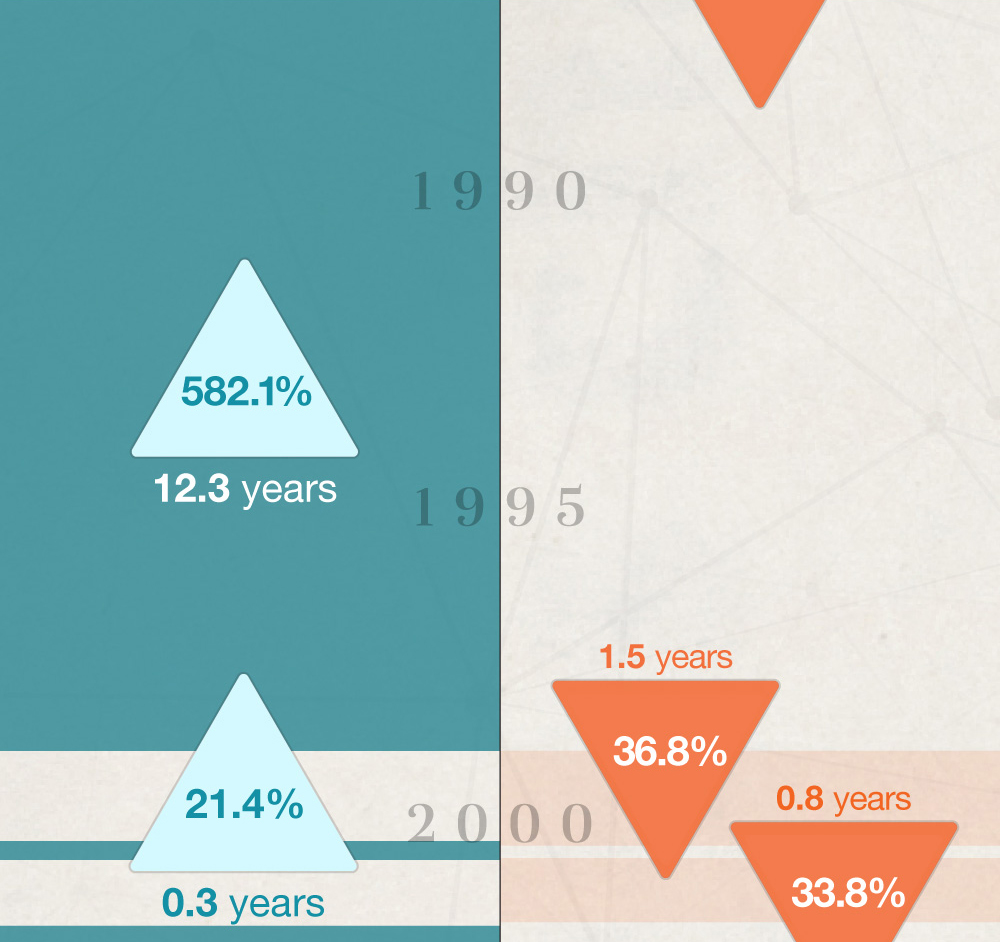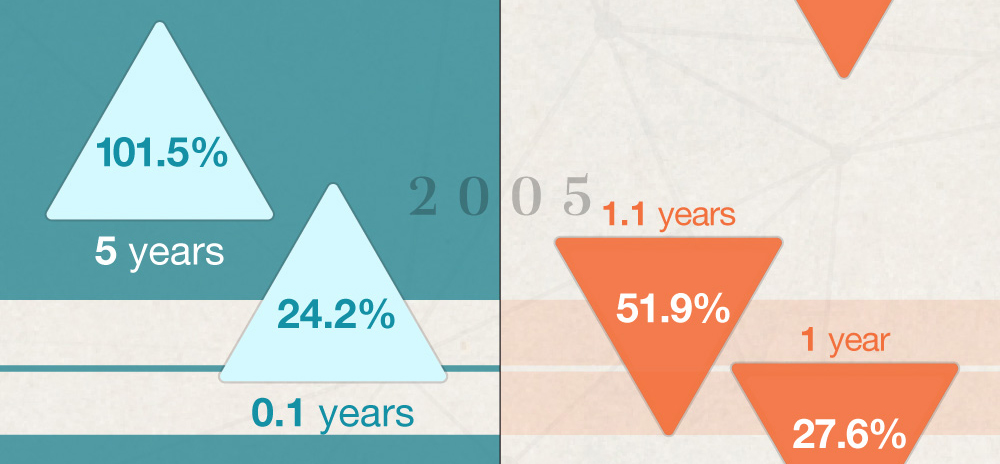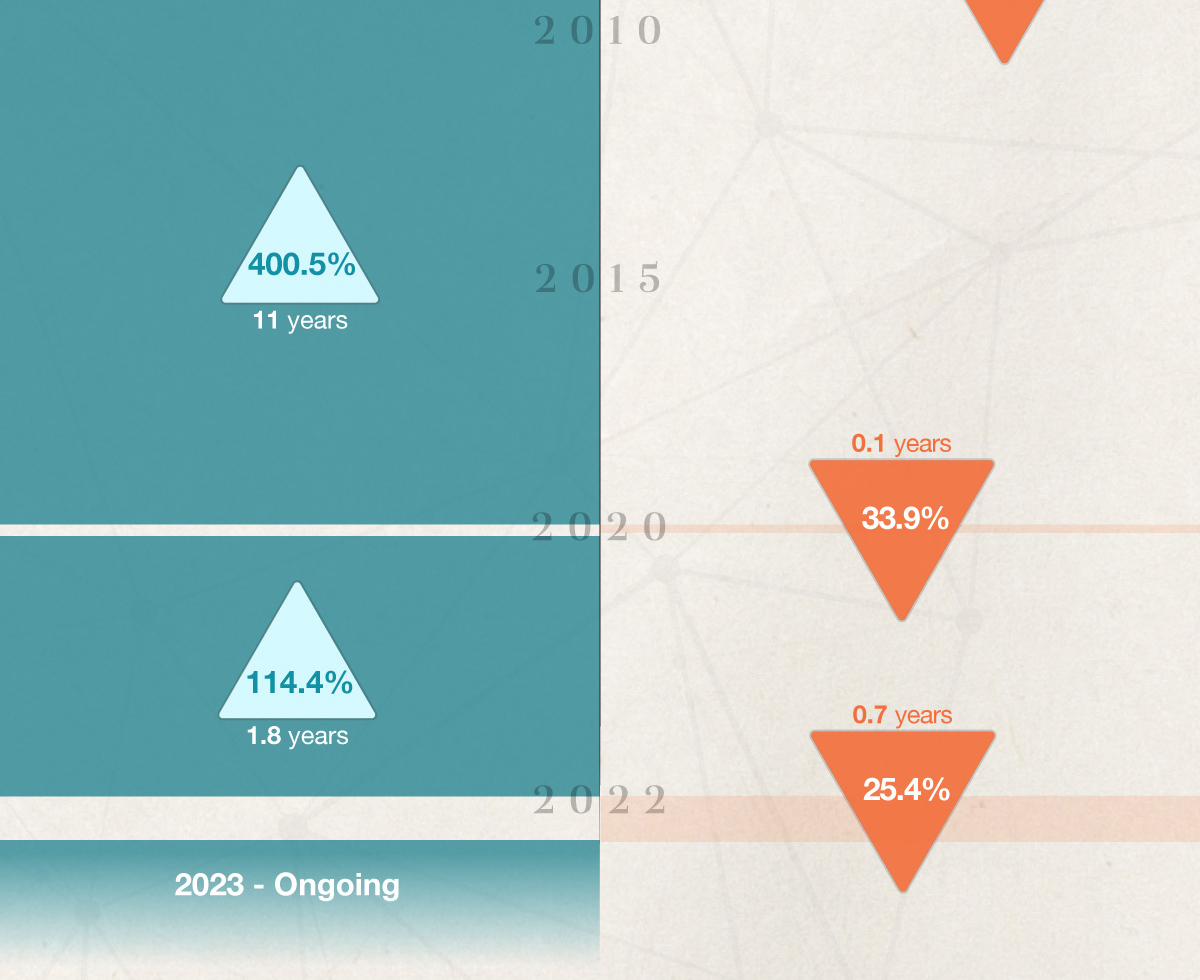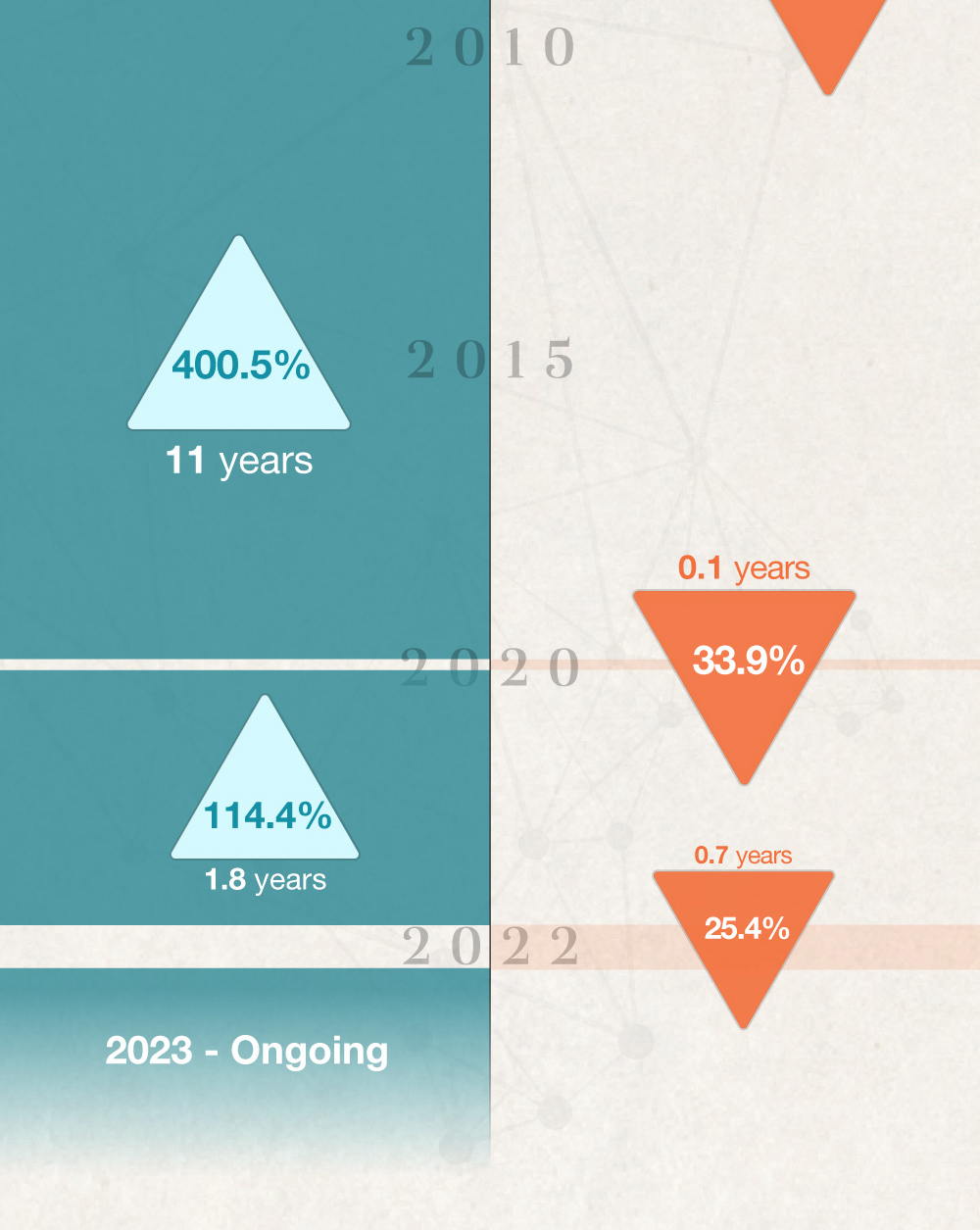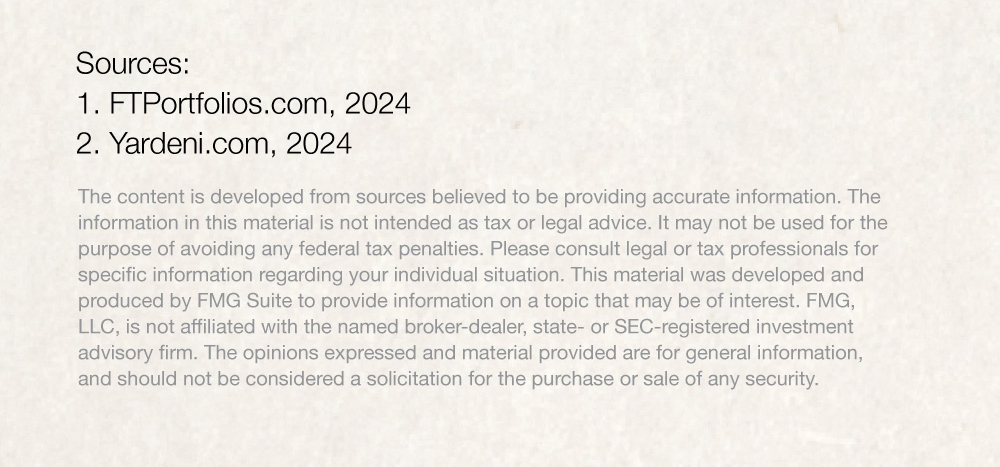 Related Content
Making a career move requires tough decisions, not the least of which is what to do with the funds in your retirement plan.
Learn about the risks of not having health insurance in this informative article.
Diversification is an investment principle designed to manage risk, but it can't prevent against a loss.